If your child has dyslexia or struggles with reading and spelling for any other reason, you've come to the right place.
Dyslexia guidance is suitable for children who have a dyslexia statement. However, it is also suitable for children who do not have a dyslexia statement, but still have problems with reading or writing in the Dutch language.
Because children in Curaçao often learn multiple languages, it can be confusing to learn a language well in terms of reading and writing. When comparing Papiamento and Dutch, you see the same letter, but you hear a different sound. The sound-letter connection is different in different languages. This can cause a child to have difficulty with reading, writing, or spelling. To address this issue, it is important for a child to learn the correct sound-letter connection for a particular language. Our instructors have knowledge of the sound-letter connection in both Dutch and Papiamento and can point out the important differences to the child.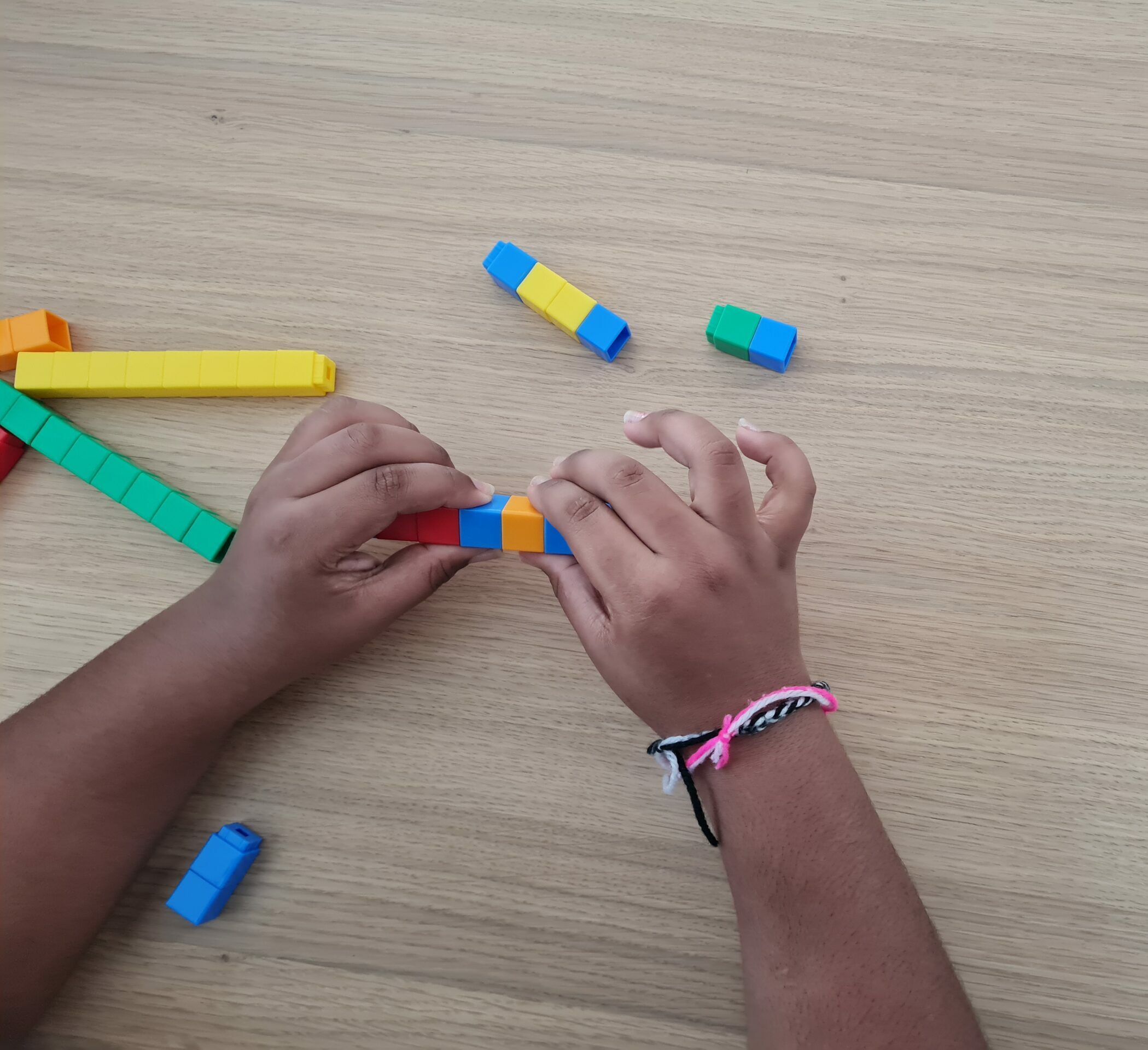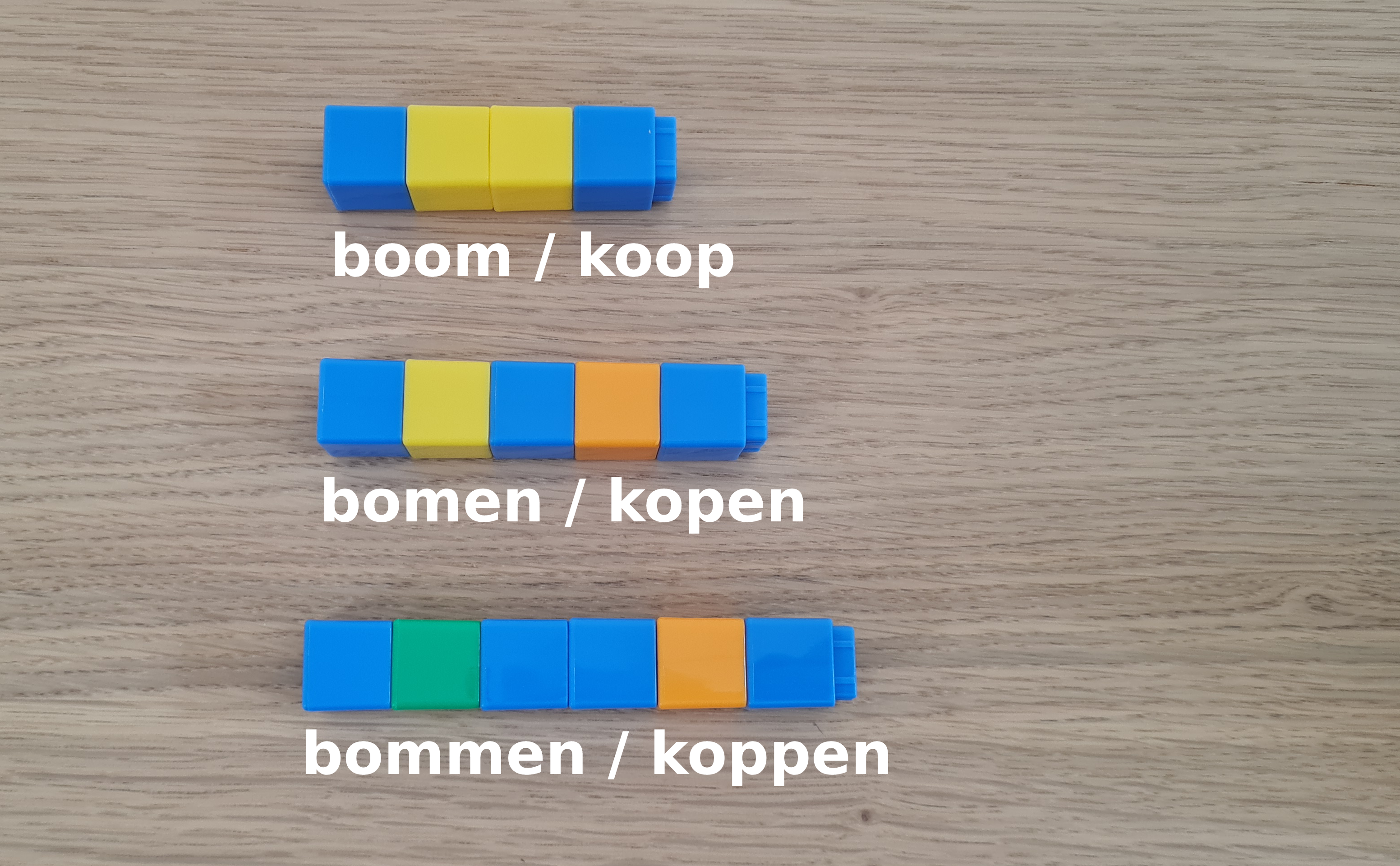 For dyslexia guidance, we use the method of 'Taal in Blokjes' (Language in Blocks). It is a sensorimotor method that combines reading, writing, and spelling with visualizing words. The children learn to build words using coloured blocks, with each colour being linked to a specific sound. Distinctions are made between short vowels, long vowels, compound vowels, silent vowels, and consonants. The colour indicates how to pronounce a sound, and the number of blocks indicates how many letters to write. By using colours, sounds are made visual, which helps in learning spelling rules. The method consists of six consecutive phases. It starts at the entry-level that is determined during the initial sessions, and then the phases are followed consecutively.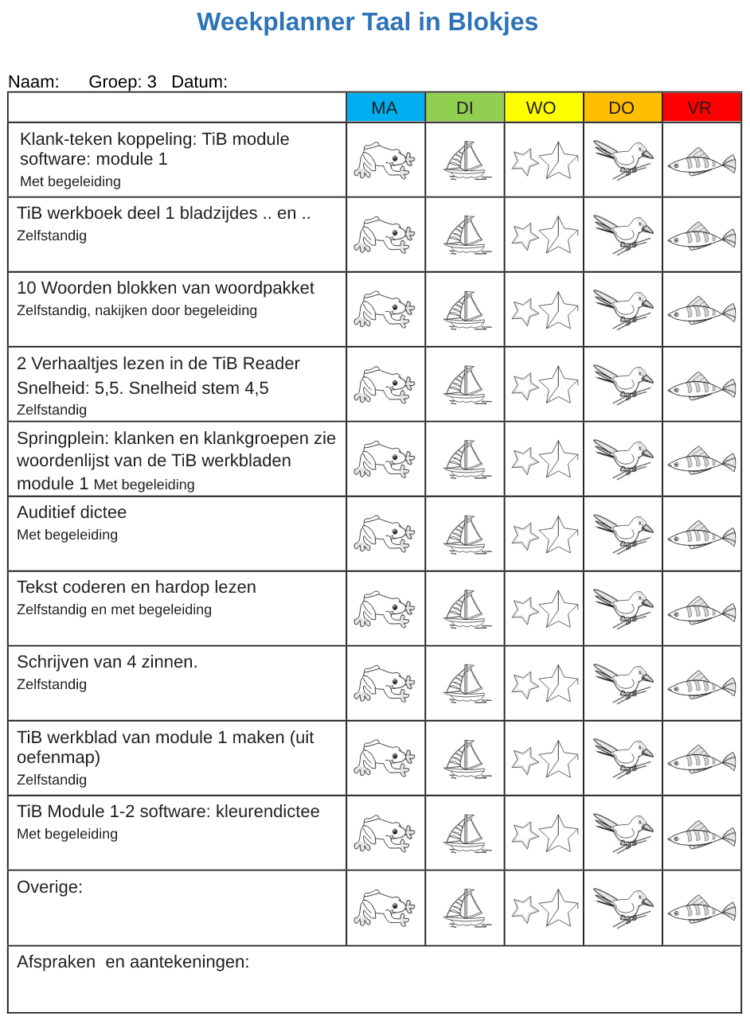 When a child is referred for dyslexia guidance, the first two sessions are spent on reading, writing, and listening exercises. They also get to know the method being used. Based on this, a research report is made determining the starting level. During the follow-up sessions, more extensive knowledge is gained of the method, and guidance is offered at the starting level. Each session lasts an hour and starts and ends with discussing the weekly schedule and going through/homework assignments. During the sessions, some exercises from the weekly schedule are done together with the counsellor. The rest of the exercises are homework. The tasks can vary from sound-letter correlation, auditory tasks, dictations, and spelling rules. These can be online assignments, paper assignments, or assignments with games and blocks.
The goal is to offer the skills in a varied way so that the child can better remember them. Children can also practice at home using the online 'Taal in Blokjes' reader, where the counsellor sets up texts. The texts are coloured, and they can also be read aloud. Additionally, children can work in their workbook, assignment sheets, and write stories. At the end of the session, the counsellor will report what was worked on during the session, so that parents can read this in the online client tracking system.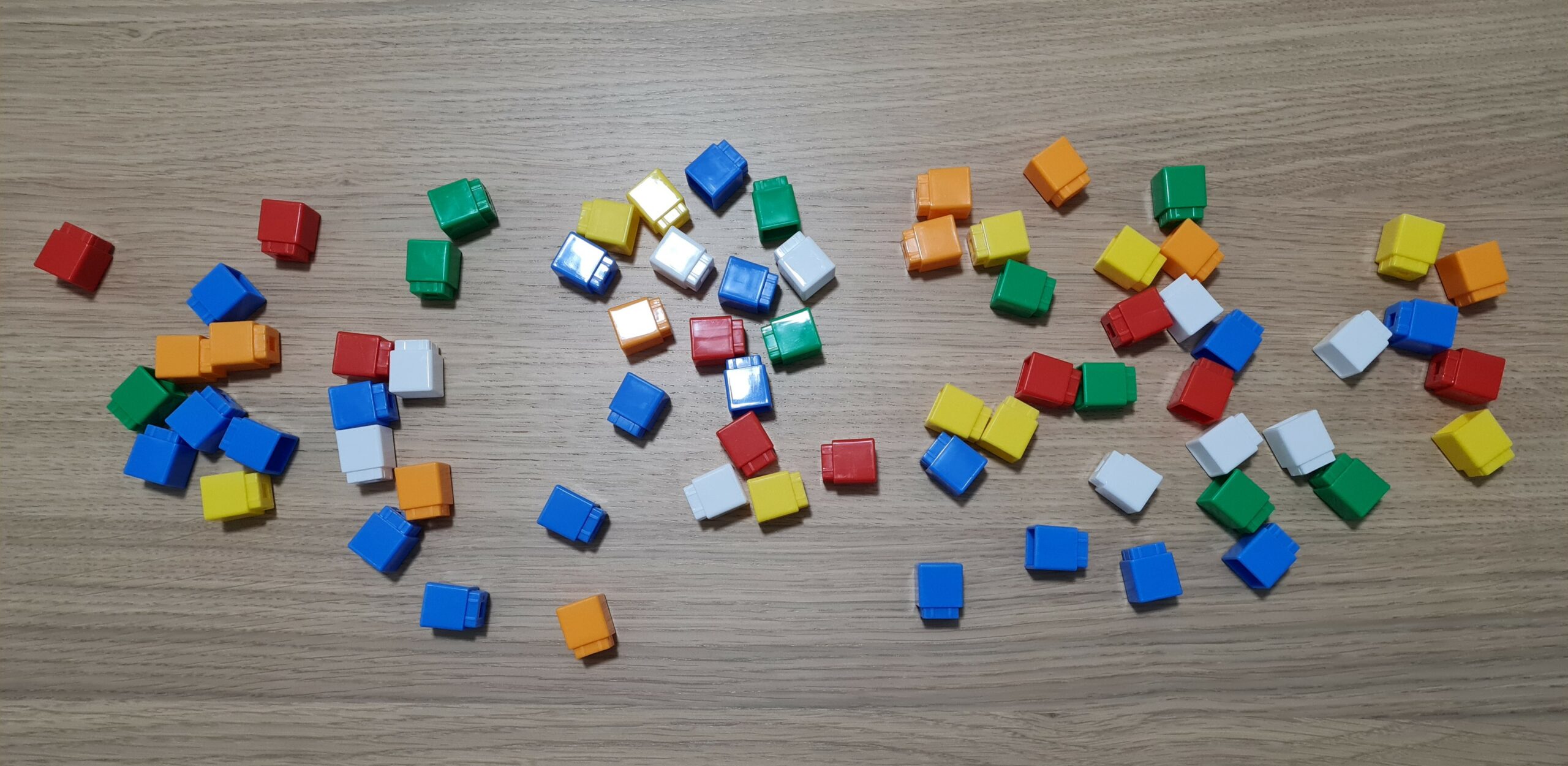 The following rates apply per session of 60 minutes:
At huntu pa e yu: 55 NAf per session.
At a location in Banda Riba: 60.50 NAF per session.
For sessions that coincide with a time when the child is in our group care, a discount of 45% applies.
For sessions on Saturdays, a surcharge of 10% applies.
We do not charge any registration fees or annual fees. Do you want more information about our approach? Contact us for a free initial interview where we can identify your child's needs and explain our unique way of working. Of course, this is without any obligation. Contact us using the contact form or WhatsApp.